Mental Health Services

Psychotherapy & Psychiatric Medication
Helpful Thoughts. Bright Mood. Caring Relationships.
Psychotherapy
Creating and Living
The Life You Desire
You are unique. However you identify yourself, we are likely to have a therapist with whom you can connect. And not just to chat, but to address the root causes of your mental health, substance abuse, or relationship problems. Our goal is for you to leave your sessions feeling equipped to function better.
Don't want to go at it alone? We offer individual and group therapy!
End the cycle. Take the first step.
Schedule your appointment today.
Psychiatric Medicine
Get Help From
Professionals
Our experienced clinicians utilize a team approach to treatment and incorporate evidenced-based treatment options. At Zoe, our clinicians take the time to listen and understand your individual circumstances and preferences when considering a treatment plan.
Want to learn more? Visit the psychiatric medicine page to understand exactly what we offer.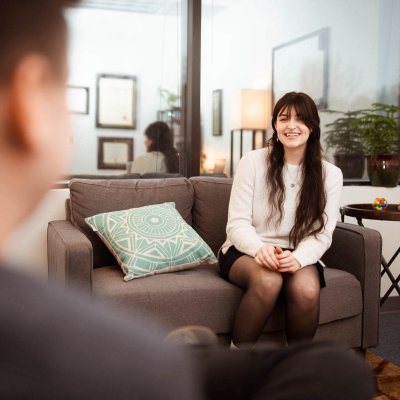 Contact us
Meeting You
Where You Are
Cash and most insurance accepted.
We offer both tele-counseling and tele-medicine appointment options.
Two physical locations around the Richmond area.
Returning Patient?
Log-In through our Patient Portal using the button below!
New Patient?
Sign-Up through our New Patient Portal using the button below!
General Inquiry?
For anything else, give us a call using the button below!