Mental Health Services
Psychiatric Medication
End the cycle. Take the first step.
Schedule your appointment today.
Zoe Therapy Services
Call : (804) 303-9622
Fax : (804) 716-4318
Mail : contactus@zoerva.com

Interested in our other services?
Read More About Counseling and Psychotherapy.
Get Help From
Psychiatric Specialists
Our experienced clinicians take the guesswork out of prescribing by using thorough assessment tools, options for genetic testing, and years of training and experience. Get help from professionals who take the time to listen and understand, not someone who's pushing you out the door in a hurry to get to the next patient.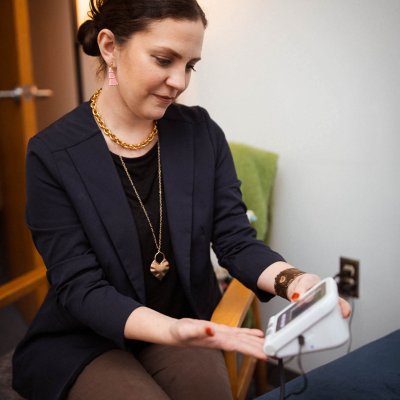 Our team of nurse practitioners at Zoe Therapy Services offer comprehensive evaluations to diagnose and treat mental health concerns. Our clinicians may recommend the use of medication as part of your treatment plan when appropriate, usually in combination with other interventions including psychotherapy.
Searching for the root cause of symptoms, our psychiatric providers adopt a compassionate and integrative approach to psychiatric services, collaborating with our multidisciplinary team. In addition to medication management, they also provide recommendations regarding lifestyle changes and wellness programs that may enhance general wellbeing.
Reduce The Guesswork —
Focus on You
Sometimes medication management proves to be a difficult task. Why? Because all the contributing factors may not have been taken into consideration. Or because your current physical health ailments and how they are impacting your mental health weren't addressed. Our team reduces the exhausting back-and-forth of trying various treatments blindly because we do take a look at your physical health. At your relationships. And at you as an individual. Because you deserve to be seen and heard.
Should you choose to see one of our psychiatric providers, we can provide you with an individualized treatment plan that takes into consideration any contributing factors. Our approach in prescribing medication is to collaborate with patients to ensure that they feel well-informed about their treatment options. Whatever you may decide is best for you, our team is here to work with you through the process.
Our team of psychiatric mental health nurse practitioners are ready to meet you! Whether you're looking for in-person sessions or tele-health appointments, we offer both options at our West End and Southside location.